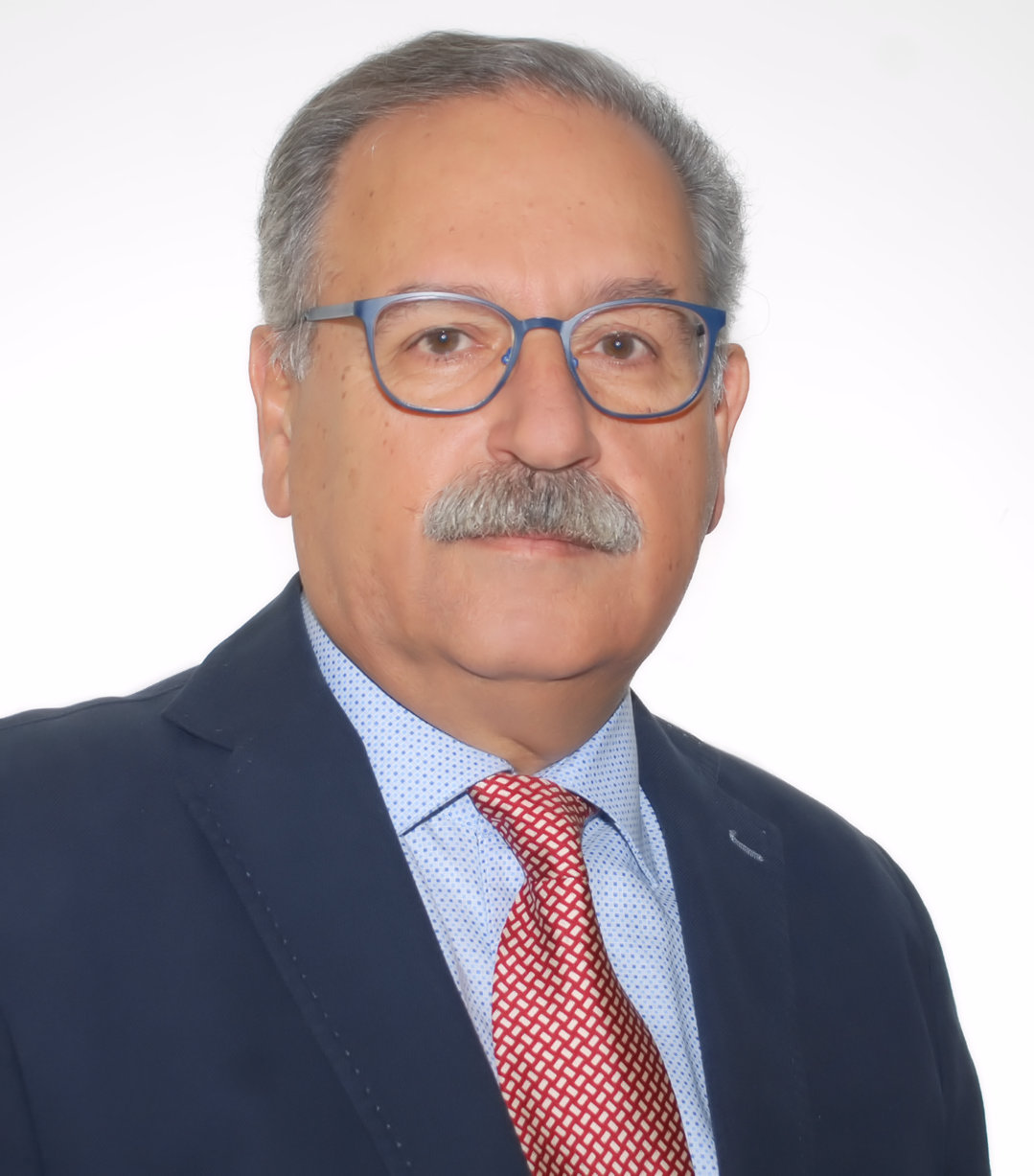 Professor
Scientific Field: Μηχανικός Εξοπλισμός Μεταλλείων – Μηχανική Εξόρυξη Πετρωμάτων
School of Mining and Metallurgical Engineering
Iroon Polytechniou 9 str. GR15773 Zografou Campus, Athens, Greece
Office 2.33, 2nd Floor
+30 210 772-2198
panagiotou@metal.ntua.gr


Σύντομο Βιογραφικό
Γεννήθηκε στον Πειραιά το 1955. Σπούδασε στην Σχολή Μηχανικών Μεταλλείων – Μεταλλουργών του Ε.Μ. Πολυτεχνείου (Δίπλωμα [1978], Διδακτορικό Δίπλωμα [1989]) και στο Department of Mining Engineering, University of Newcastle Upon Tyne, U.K. (Master of Science in Rock Mechanics and Excavation Engineering [1979]).
Στα ερευνητικά του ενδιαφέροντα περιλαμβάνονται η τεχνολογία των εκρηκτικών υλών, της ανατίναξης των πετρωμάτων και της μηχανικής εξόρυξης, η προσομοίωση μεταλλευτικών συστημάτων και οι εφαρμογές της εναέριας φωτογραμμετρίας με UAV στις υπαίθριες εκμεταλλεύσεις.
Εργασίες του έχουν δημοσιευθεί σε περιοδικά και πρακτικά συνεδρίων, ενώ έχει επιμεληθεί (editor) τα πρακτικά τριών διεθνών συνεδρίων που διοργάνωσε.
Είναι μέλος των Society for Mining, Metallurgy & Exploration (SME), International Society of Explosives Engineers (ISEE) και Society of Mining Professors (SOMP).
Επιλεγμένες Δημοσιεύσεις
Panagiotou GN, Tsiavos EN (2016). "EnviroBLASTO: A Calculator for Estimating the Environmental Impacts of Rock Blasting", Proceedings 6th International Symposium on Computer Applications in the Minerals Industries, Istanbul, Turkey, 5-7 Oct. 2016, paper #11.
Voulgarakis AG, Michalakopoulos TN and Panagiotou GN (2016). "The minimum response time in rock blasting. A dimensional analysis of full-scale experimental data." Mining Technology, Vol. 125, No. 4, pp. 242-248, doi:10.1080/14749009.2016.1175163.
Michalakopoulos TN and Panagiotou GN (2008). "NTUA's small scale linear rock cutting machine and testing program." In 3rd International. Colloquium "Innovations in Non-Blasting Rock Destructuring", pp. 146-158. TU Bergakademie Freiberg, Germany.
Michalakopoulos TN, Roumpos CP and Panagiotou GN (2007). "ARENA simulation of continuous lignite excavation systems." In Mine Planning and Equipment Selection 2007 (eds. RK Singhal et al.), pp. 636-647. Reading Matrix, Irvine.
Michalakopoulos TN, Anagnostou VG, Bassanou ME and Panagiotou GN (2006). "The influence of steel styli hardness on the Cerchar abrasiveness index value". International Journal of Rock Mechanics and Mining Sciences, Vol. 43, No. 2, pp. 321-327, doi:10.1016/j.ijrmms.2005.06.009
Panagiotou GN and Michalakopoulos TN (1999). "Planning and analysis of shovel-truck operations." In Mine Mechanization and Automation – TELEMIN1 (eds. N Vagenas et al.), p. 16 + PDF file. Miller, Sudbury
Προπτυχιακά Μαθήματα
Εκμετάλλευση Μεταλλείων ΙΙ, 6ο Εξάμηνο
Εξόρυξη Πετρωμάτων Ι (Εξόρυξη με Εκρηκτικές Ύλες) , 7ο Εξάμηνο
Ασφάλεια - Υγιεινή – Δίκαιο, 7ο Εξάμηνο
Σχεδιασμός Υπαίθριων Εκμεταλλεύσεων, 9ο Εξάμηνο
Μεταπτυχιακά Μαθήματα
Τεχνικές Διάνοιξης Υπογείων Έργων με Χρήση Εκρηκτικών Υλών, 2ο Εξάμηνο Δ.Π.Μ.Σ. Σχεδιασμός και Κατασκευή Υπογείων Έργων
Εξοπλισμός Εξόρυξης – Φόρτωσης – Μεταφοράς, 2ο Εξάμηνο Δ.Π.Μ.Σ. Σχεδιασμός και Κατασκευή Υπογείων Έργων
Εφαρμογές της Γεωπληροφορικής στη Μεταλλευτική, 2ο Εξάμηνο Δ.Π.Μ.Σ. Γεωπληροφορική
---